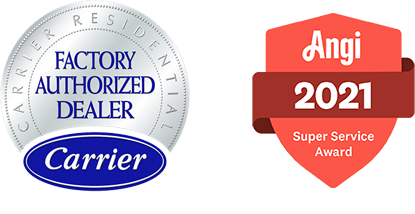 Furnace Repair Frisco TX | Top Maintenance Experts
The weather may be nice for most of the year, but temperatures dip down quite considerably during colder months. Well, our heating system is programmed for this. But what if your heater decides not to work or breaks down during these cold days? When this happens, your heating system is often a source of comfort. However, all units are prone to breakdowns or malfunctions, meaning that your convenience may be affected by technical issues. Need furnace repair Fairview or heater installation services? Call today!
You can count on us because our team has trained professional experts who will be at your service in no time without hassle. They will help get your systems back on track in locations served across our city. We thus ensure you enjoy a comfortable living space again while delivering optimal comfort levels even throughout the coldest. Our team of technicians has been helping homeowners for many years, making us the obvious choice.
Heater Installation and Maintenance Services Near You
When you find yourself shivering in the winter, your heating system is typically to thank. You would think a furnace or AC unit can't break down since they are designed with reliability in mind, but that isn't always true. For this reason, you must have a group of trustworthy professionals on your side to maintain your system correctly.
You can count on us for all of the repairs needed. We have a team of experienced technicians who will quickly restore operation with our swift heating services so you can return home with peace of mind as soon as possible. We provide 24-hour emergency service for all types of HVAC issues: from minor repairs to major installations or replacements.
Our technicians pride themselves on providing customers with their absolute best at all times. In other words, we will not be satisfied unless you are. Over the years, we have helped thousands of homeowners maintain their heating systems and improve their home's overall efficiency.
Need Your Furnace Installed or Fixed? Call Our Nearby Experts!
What is perceived by many people who face furnace issues for the first time are often minor fixes, but they need attention promptly. Or else these issues escalate into more expensive repairs such as fixing leaks caused by burst water. You must call a team of HVAC professionals to repair your unit if it encounters an issue. The sooner it is fixed, the easier the job will be.
Need quick and efficient results? With years of experience, the team can help you with any type of furnace issue. We're experts in diagnosis as well as fast fixes that will have your home back up to temperature before you know it! We will be on the job as soon as possible to restore your comfort and peace of mind.
Rest assured, you are in for a smooth ride. The best part? You don't have to worry about the bill because we will take care of it!