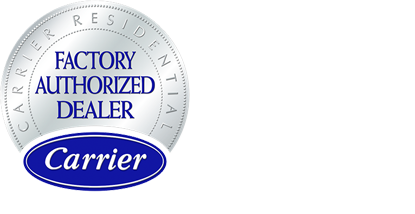 Furnace Repair Lucas TX | Top Maintenance Experts
With years and years of expertise with any hvac system in the HVAC business, we will handle any heating issue you may face. Our team of technicians has been helping homeowners for many years, making us the obvious choice. Need furnace repair Fairview or heater installation services? Call today!
We will help get your systems back on track in locations served across our city. We thus ensure you enjoy a comfortable living space again while delivering optimal comfort levels even throughout the coldest.
Heater Installation and Maintenance Services Near You
Your HVAC units and heating system should be in working order when temperatures begin dipping. For this reason, you must have a group of trustworthy professionals on your side to maintain your system correctly. We provide 24-hour emergency service for all types of HVAC issues: from minor repairs to major installations or replacements.
Need Your Furnace Installed or Fixed? Call Our Furnace Repair Lucas TX Experts!
There are several signs that you can look for to determine when your heating system needs repairs, regular maintenance or any other HVAC services in Lucas TX:
● Your energy bills are very high
● Rooms throughout your home are different temperatures
● The furnace makes loud and strange noises
● Your heating system cannot maintain a set temperature
● Your unit delivers cold air
● You notice an increase in dry air or dust around the house
Our skilled Lucas HVAC technicians who work with heating systems will use their expert knowledge and years of training to quickly diagnose any problem before making fast fixes so that everything is back up and running as soon as possible - we also provide emergency HVAC services so call our reliable HVAC company today and our technicians will get ready to repair in Lucas TX. Rest assured, you are in for a smooth ride whether it's heating maintenance or heating repair because we will take care of your entire HVAC system to ensure maximum efficiency. Call our HVAC equipment pros today.
When it comes to furnace repair and installation, it is important to make sure you get the best service possible. Furnace repair services can help with anything from small repairs to full replacements, making sure that your home stays safe and warm no matter what time of year it is. It is also important to get a brand-new furnace installed if needed – this could save you money in the long run by keeping your energy costs down. When deciding if a new furnace is necessary, consider the age of the current system, how often it needs repairs, and whether or not it meets your home's needs.
Once you know a new furnace installation is necessary, choosing the right service provider is essential. Look for companies that offer experience and expertise, especially in the specific brand of furnace you are searching for. Make sure to check out customer reviews and ratings online to get an idea of how other customers felt about their experience. If possible, ask friends and family for referrals as well. Having a trusted source give their opinion on the services the company provides can be invaluable when making your decision.
With a bit of research and preparation, you can ensure that you get the best possible service for your home's heating needs. Furnace repair and installation services are essential to keeping your home warm and comfortable all year round. Consider these tips when deciding if a new furnace installation is necessary, or if it is time to call in a professional to take care of any repairs or replacements needed. With a qualified and experienced service provider, you can rest assured knowing that your furnace will stay in top condition for years to come.
How Do I Choose a Reliable Furnace Repair Company in Lucas, TX?
When choosing a furnace repair company in Lucas, TX it is important to consider the company's experience and qualifications. Look for a company that has been in business for at least five years and offers warranties. It is also important to make sure they are knowledgeable about all types of furnaces, including gas and electric models. Make sure to ask plenty of questions about their experience with similar projects as yours. Finally, read customer reviews online or ask friends and family if they have any recommendations for reputable companies in the area. With thorough research and due diligence, you can be sure to find an experienced furnace repair team that will be able to keep your home warm and comfortable all year round.
Overall, it's important to make sure that you get the best furnace repair and installation services for your home. Having an experienced service provider who can handle all of your heating needs is essential for keeping your home comfortable and safe. Weighing out all of the options available and researching potential companies is key in making an informed decision on which company will provide the most reliable results. With these tips, you can have peace of mind knowing that you have chosen a trustworthy and dependable furnace repair team.
My Furnace is Making a Strange Noise - Should I Get It Repaired?
If your furnace is making a strange noise, it's important to act quickly and contact a professional for repair. Loud noises could be indicative of an issue that needs to be addressed immediately. Common causes of loud noises include belt misalignment, loose screws or bolts, worn bearings, blocked burner assemblies, and dirty filters. A qualified technician can inspect the furnace to determine what is causing the noise and provide a solution. Not addressing the problem could lead to further damage or costly repairs down the line. Ultimately, if you hear any strange noises coming from your furnace, it's best practice to call in a professional for help as soon as possible.
What Are Some Warning Signs That I Need Furnace Repair Services?
There are several warning signs that you may need furnace repair services. If your furnace is emitting strange smells, making loud noises, or not producing enough heat, it's time to call in a professional for assistance. Other warning signs include dust building up around the vents and an increase in energy bills. If any of these issues occur, it's important to contact a qualified technician to diagnose and address the issue before further damage occurs. Catching problems early on can help avoid expensive repairs down the line.
Having a reliable heating system is essential for keeping your home comfortable all year round. Furnace repair and installation services are necessary when your system starts to show signs of wear and tear or doesn't seem to be working as well as it used to. It's important to know how to choose a reliable service provider and what warning signs you should look out for when it comes to furnace repairs. With the right knowledge, you can make sure that your home stays warm and safe throughout the year.
What Furnace Size Should I Choose For My Home?
When selecting a furnace size for your home, you need to consider the square footage of the space and how much heat it will require. A furnace that is too small won't be able to adequately heat the home, while a furnace that is too large will waste energy and cost you more money in the long run. Generally speaking, larger homes with higher ceilings may require multiple furnaces or a larger unit than smaller spaces. Additionally, if you live in an area where temperatures frequently dip below freezing, then a larger furnace may be necessary. Consulting with a professional can help you determine what size and type of furnace are best suited for your needs.
It's important to make sure that your home has an adequate heating system. Furnace repair and installation services can help you maintain the functionality of your system and keep it running smoothly. When choosing a service provider, be sure to research customer reviews and make sure they have the necessary experience to handle all your heating needs. Doing so can ensure that your home stays warm and energy-efficient all year round.
Call our team of experienced heating professionals today and we will make sure that your home's heating needs are taken care of with excellence and professionalism.