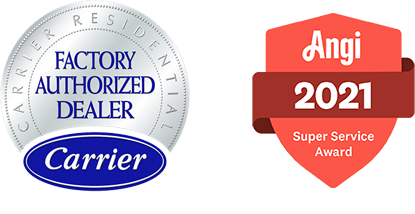 Wylie TX AC Repair Services | Top Cooling Unit Maintenance Service
Losing air conditioning right in the middle of a sweltering summer night is not as stressful as it might be when you lose heat. But once that sun comes up, things start to change fast, and without protection, your home could quickly become unbearable for all members living within its walls. That's where we come into play. Our team will get there as soon as possible so that you can enjoy some relief from these scorching temperatures.
This is where we come in. With years of experience under our belt, we are confident that we will repair your unit in record time. In fact, you will struggle to find a team of HVAC professionals who have as much experience in the industry as we.
AC Maintenance and Tune-Up Services | Keep The Cool Going Strong
Most HVAC companies will provide you with surface-level fixes that only last a short time. This is because they don't want to get into the nitty-gritty of your system and fix what needs to be done correctly from the start: root systems, pipes, coils, or filters. It may seem like these fixes are saving you money at first, but it won't take too long before problems resurface again and quickly snowball out of control in an expensive issue for everyone involved.
Our technicians work as effectively and efficiently as possible. Instead of running to get the job done, we work with your best interests in mind. In other words, we will review your system in total to determine the exact issue. Once it has been identified, we carefully plan our next step while being completely honest with you throughout the entire process.
Don't Lose Your Cool | Call For AC Repair Service
Our specialists genuinely care about your comfort and peace of mind. For this reason, we will do anything in our power to provide you with the best service possible. We look forward to meeting you and restoring your comfort!