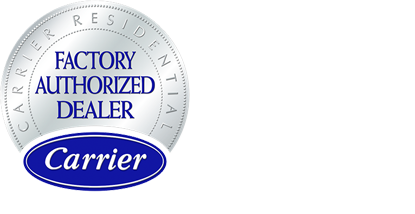 Wylie TX AC Repair Services | Top Cooling Unit Maintenance Service
When it comes to air conditioning repairs, one thing rings true no matter what age, brand, or model of the system you have: there's never a convenient time to experience a breakdown. With temperatures outside rising, the last thing you want is to feel the uncomfortable heat indoors as well. A malfunctioning cooling system can bring with it a slew of issues, including:
Health risks such as respiratory distress from a sudden change in humidity and temperature
Allergy irritations triggered by airborne pollutants
Sleep loss or an inability to get adequate rest due to uncomfortable home environments
More costly repairs can be brought on by ignoring an air conditioner unit that isn't performing properly – even leading to a complete system replacement
Harmful mold growth can become prevalent in environments with higher humidity levels due to an improperly functioning AC unit, causing more severe physical health issues
That's why having a trusted HVAC contractor on hand like us is so important. Our business is keeping you safe and comfortable in your home when things heat up unexpectedly.
Losing air conditioning right in the middle of a sweltering summer night is not as stressful as it might be when you lose heat because your HVAC system stopped working. But once that sun comes up, things start to change fast, and without protection, your home could quickly become unbearable for all members living within its walls. That's where our hvac company comes into play. Our team will get there as soon as possible so that you can enjoy some relief from these scorching temperatures.
This is where our ac repair pros come in. With years of experience under our belt, we are confident that we will repair your AC unit in record time. In fact, you will struggle to find a team of air conditioning repair professionals who have as much experience in the industry as we.
AC Maintenance and Tune-Up Services | Keep The Cool Going Strong
Most air conditioner companies will provide you with surface-level ac system or air filter fixes that only last a short time. This is because they don't want to get into the nitty-gritty of your system and fix what needs to be done correctly from the start: HVAC systems, pipes, coils, or filters. It may seem like these fixes are saving you money at first, but it won't take too long before problems resurface again and quickly snowball out of control in an expensive issue for everyone involved.
Our technicians work as effectively and efficiently as possible. Instead of rushing to get the air conditioning system job done, we work with your best interests in mind. In other words, we will review your system in total to determine the exact issue. Once it has been identified, we carefully plan our next step while being completely honest with you throughout the entire process to fix your HVAC systems​​​​​​.
With so much riding on the efficiency and overall performance of your cooling system, it's easy to understand the importance of having repairs done completely and correctly the first time. The last thing you want to do is discover your AC has been temporarily bandaged, only to break down again (possibly worse) down the line.
You want to know your system has been professionally repaired at the root of the issue, from the start. Half-done repairs can lead to a long line of issues for your AC, including:
Larger repair bills later on. When an AC repair in Plano isn't handled properly, it can lead to more serious issues with other components of your system, causing even more expansive repair bills.
Repeat visits after the initial problem come back. If the root cause isn't addressed by a trained technician, it will most certainly rear its ugly head again in the near future.
Complete system failure. By not handling the source of your system malfunction, you are essentially shortening the lifespan of your current unit. In fact, an improper repair can even lead to complete system failure, leading to the need to purchase an all-new HVAC unit, years ahead of schedule.
Don't Lose Your Cool | Call For AC Repair Service
Most HVAC systems need good quality service. So call us for ac repairs and we will help you get back to comfort and unlike most AC companies, we will put your satisfaction first. Don't forget to check out our maintenance programs. Whether it's emergency repairs or dirty AC filter cleaning that you need, our experts deal with these types of issues all the time, including refrigerant leaks so call us and get a free estimate to get started.
Our Wylie air conditioning repair specialists work on air conditioners and genuinely care about your comfort and peace of mind. For this reason, we will do anything in our power to provide you with the best service possible. We look forward to meeting you and restoring your comfort so call our Wylie TX air conditioning company today!
Our technicians are trained to provide the best possible service in order to help ensure we give the most comprehensive and thorough repair services, every time. We are dedicated to keeping your climate systems optimized for the most comfortable and healthy living environments possible.
If your AC isn't operating at peak performance, we will have you back to comfort in no time with our comprehensive diagnostics and pinpointed professional repairs. Don't wait to have your system repaired and risk the health and comfort of your household. Give us a call today to see how our team of expert technicians can make all the difference in improving the performance of your HVAC system!