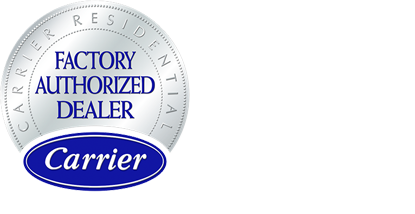 Furnace Repair Richardson TX | Top Maintenance Experts
Even though we are lucky enough to experience warm weather throughout the year, temperatures tend to dip every now and again. When this happens, your heating system is often a source of comfort. However, all units are prone to breakdowns or malfunctions, meaning that your convenience may be affected by technical issues.
No worries! You can count on us because our team has trained professional experts who will be at your service in no time without hassle. They will help get your systems back on track in locations served across our city. We thus ensure you enjoy a comfortable living space again while delivering optimal comfort levels even throughout the coldest. Need furnace repair Fairview or heater installation services? Call today!
Heater Installation and Maintenance Services Near You
Your heating system should be in working order when temperatures begin dipping. For this reason, you must have a group of trustworthy professionals on your side to maintain your system correctly.
You can count on us for all of the repairs needed. We have a team of experienced technicians who will quickly restore operation with our swift heating services so you can return home with peace of mind as soon as possible. We provide 24-hour emergency service for all types of HVAC issues: from minor repairs to major installations or replacements.
Need Your Furnace Installed or Fixed? Call Our Nearby Experts!
You must call a team of HVAC professionals to repair your unit if it encounters an issue. The sooner it is fixed, the easier the job will be. There are several signs that you can look for to determine when your heating system needs repairs:
1. There is an outrageous increase in your energy bills.
2. Some rooms of your home are hotter than usual while others make you feel the chill
3. You hear a loud rumbling noise coming from your furnace.
4. Your home's online thermostat is malfunctioning, and it just can't seem to maintain a steady temperature.
5. Your system is blasting cold air.
6. The dry air and dust that is surrounding your home now was missing sometime earlier
Need quick and efficient results? With years of experience, the team can help you with any type of furnace issue. We're experts in diagnosis as well as fast fixes that will have your home back up to temperature before you know it!
If you notice any of these signs, be sure to give our team of experts a call today. We will be on the job as soon as possible to restore your comfort and peace of mind.
Finding Furnace Repair Contractors in Richardson, Texas
If your furnace breaks down, it's important to find a qualified contractor to repair it. Here are some tips on how to find furnace repair contractors in Richardson, Texas:
1. Ask your friends and family for recommendations. Chances are, someone you know has had to hire a furnace repair contractor at some point. They can give you first-hand insights into the quality of work and customer service you can expect from different companies.
2. Check online directories and review sites. Online directories like Angie's List and Yelp can be a great resource for finding local businesses, including furnace repair contractors. Be sure to read customer reviews before making your final decision.
3. Get multiple estimates. Once you've narrowed down your options, be sure to get estimates from multiple contractors. This will give you a better idea of the cost of the repairs and help you choose the best value for your money.
Following these tips should help you find a qualified furnace repair contractor in Richardson, Texas. Be sure to ask lots of questions and get everything in writing before work begins. With a little research, you can be confident that your furnace repairs will be in good hands. DT Air Conditioning & Heating is here to help. Please, give us a call to make an appointment for service. Our experts will be more than happy to handle your project.
DT Air Conditioning