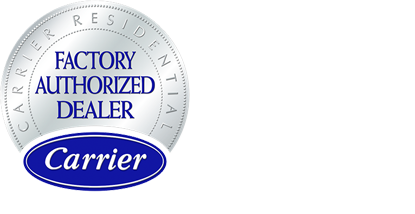 Furnace Repair Plano TX | Top Maintenance Experts
Even though we are lucky enough to experience warm weather throughout the year, temperatures tend to dip every now and again. When this happens, your heating system is often a source of comfort. However, all units are prone to breakdowns or malfunctions, meaning that your convenience may be affected by technical issues that require furnace installation and replacement.

This is where our Plano furnace installation experts come in. With years and years of expertise in the HVAC business, we will handle any heating issue you may face. Our team of technicians has been helping homeowners for many years, making us the obvious choice. Need furnace repair Fairview or heater installation services? Call today!
Heater Repair, Installation, and Maintenance Services Near You
Your heating system should be in working order when temperatures begin dipping. For this reason, you must have a group of trustworthy professionals on your side to maintain your heating system correctly.

Our furnace service technicians pride themselves on providing customers with their absolute best at all times. In other words, we will not be satisfied unless you are. Over the years, we have helped thousands of homeowners maintain their heating systems and improve their home's overall efficiency.
There's never a "good" time for your heating system to break down, but for some reason, they always seem to go down at the absolute worst times. Whether it's the middle of the night or the middle of winter – or worse, both – a malfunctioning furnace can be quite an uncomfortable situation. That's where we come in.
Our technicians understand the urgency behind a failing heating system and are professionally trained to thoroughly diagnose and repair your system's issues correctly, the first time. Don't let your home go cold on those wintery nights by ignoring a failing heat source; let our trusted team save the day and restore your warm cozy living spaces!
Need Your Furnace Installed or Fixed? Call Our Nearby Experts!
Deciding to call in the professionals for an issue with your HVAC unit isn't always a cut-and-dry decision, and we understand that. It's not always a complete heating system failure that prompts a phone all - sometimes you may wonder if that little ticking sound you hear warrants the repair call or if it's something you can ignore.
In our line of work, there's one thing that's certain: if you're questioning whether you need to have your heating system inspected by a contractor, then you probably should. In fact, if you're experiencing any of the following, then it's definitely time to give us a call:
Any change in sounds. No matter how small a sound may seem, any change in normal operating noises coming from your unit can mean big trouble if left ignored. Waiting for major sounds like loud bangs or rattles can often lead to major repair bills by extension. Calling for service at the first sign of an unusual sound can help keep damage and repair costs to a minimum.
No heat. This one is pretty much a no-brainer, but if your heating system has suddenly stopped producing heat, well, it's in need of repair.
Growing energy bills. If you notice your energy bills have been slowly or steadily increasing over the past few months, it may be due to your heating system. Calling for a service check can help not only improve the efficiency of your unit but also lower your energy bills each month.
Need Plano furnace replacement? You must call a team of HVAC professionals to repair your unit if it encounters an issue. The sooner it is fixed, the easier the job will be and the smaller your heating bills will be.

Besides weird sounds and frequent repairs, there are several signs that you can look for to determine when your heating system needs repairs:

● Your energy bills are very high
● Rooms throughout your home are different temperatures
● The furnace makes loud and strange noises
● Your heating system cannot maintain a set temperature
● Your unit delivers cold air
● You notice an increase in dry air or dust around the house

If you notice any of these signs, be sure to give our Plano heating and furnace installation team of experts a call today in the Plano area. We will be on the job as soon as possible to restore your comfort and peace of mind. Rest assured that our installation specialists will handle your issue for a reasonable price. Our heating services are known for their quality and our team will ensure your satisfaction. Our Plano furnace repair experts will be more than happy to serve you with all of your heating unit needs. We also work with electric and gas furnaces in case your model is different than what the majority of the households have.
One of the best ways to get rid of the question whether you should repair or replace your heater is by utilizing proper routine maintenance. By staying vigilant with scheduled checkups and maintenance regimens, your professional HVAC technician will be able to help you keep costly repairs at bay.
Our team of dedicated service contractors specializes in preventative care and improving the overall efficiency of your heating systems. We strive to help our customers cut the need for emergency repairs by offering top-of-the-line routine care that helps safeguard your system against future breakdowns.
Whether you're in need of repairs or looking to keep your system in peak operating condition, give us a call today to see how we can help you make the preventative difference!
DT Air Conditioning & Heating
6713 Oceanview Drive, Plano TX, 75074
972-633-9343