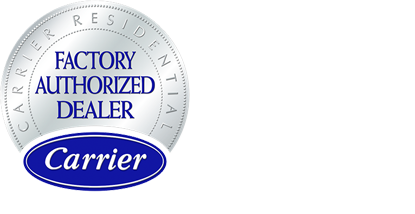 Ductless Mini Split Installations Plano TX | Top Cooling Systems
Mini-split AC systems are an effective HVAC solution for homeowners who live in warmer climates or have limited space available. They can be the perfect option if your home is smaller than usual or located in a warmer climate. Mini-split Air Conditioning Systems represent an exciting new way of cooling homes by providing ductless solutions instead of the larger central air systems that many homeowners find cumbersome and inefficient.
The technicians at our team are trained to help answer all of your questions surrounding mini-split systems. They are here for you with years in the business and various experience levels that can offer expertise on these less invasive home climate units. Whether you are just beginning research or have had one for many years, we will be happy to care for both new customers and those who come back time after time.
Trusted Ductless Air Conditioner Installers Near You
Mini-split systems provide an alternative to traditional cooling units, requiring a different approach for installation. To make the most of your system's efficiency, it is essential to find a qualified technician who will service ductless mini-splits. These are some important items that you should consider when weighing potential vendors.
Specific Knowledge. These ductless systems are a little more challenging to install and maintain than your typical HVAC. So you want to be sure that whoever you hire knows how. If they don't mention their experience installing or maintaining these units in the interview process, it might not go well for them on this job. Make sure they are knowledgeable enough before hiring.
Circulation Expertise. A mini-split system takes advantage of an open window by blowing cool air directly into rooms rather than through the pipes, which creates less humidity and unnecessary moisture buildup along walls and ceilings over time. In addition, these systems require specialized maintenance, so it is helpful to have someone who knows what they are doing and install them properly if possible.
Transparent Pricing. It may be captivating to go for the more expensive HVAC system. These smaller systems are often better options if you are looking to save money. They also tend not to have as many moving parts, so they are easier and cheaper to maintain in comparison. However, costs can quickly rack up due to this simplicity. Ensure that contractors offer detailed estimates with transparent cost structures by contacting them ahead of time or reading reviews online before hiring someone.
Need To Get Your Ductless Air Conditioning Installed? Call Today!
We are devoted to providing the most affordable solutions for home climate comfort. We will hear your needs and work tirelessly on finding an appropriate solution. From offering you high-quality products that will fulfill all of your requirements - whatever they may be or when needed. We want to provide only what works best without any hassle. So, if you find yourself needing a ductless mini-split system, give us a call today because one phone conversation could change everything.
DT Air Conditioning & Heating
6713 Oceanview Drive, Plano TX, 75074
972-633-9343