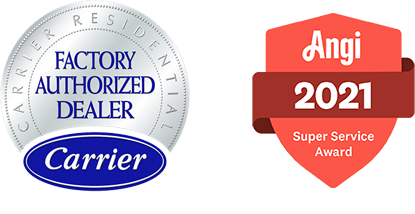 Furnace Repair Allen TX | Installation and Maintenance Pros
The weather may be nice for most of the year, but temperatures dip down quite considerably during colder months. Well, our heating system is programmed for this. But what if your heater decides not to work or breaks down during these cold days? No worries! You can count on us because our team has trained professional experts who will be at your service in no time without hassle. They will help get your systems back on track in locations served across our city. We thus ensure you enjoy a comfortable living space again while delivering optimal comfort levels even throughout the coldest. Need furnace repair Fairview or heater installation services? Call today!
Furnace Repair, Heater Installation and Maintenance Services Near You
When you find yourself shivering in the winter, your heating system is typically to thank. You would think a furnace or AC unit can't break down since they are designed with reliability in mind, but that isn't always true.
You can count on us for all of the repairs needed. We have a team of experienced technicians who will quickly restore operation with our swift heating services so you can return home with peace of mind as soon as possible. We provide 24-hour emergency service for all types of HVAC issues: from minor repairs to major installations or replacements.
Need Furnace Repair or Installation? Call Our Nearby Experts!
If your system goes astray at any point in its lifespan (even if it is just a few months into ownership), do not ignore this issue. What is perceived by many people who face furnace issues for the first time are often minor fixes, but they need attention promptly. Or else these issues escalate into more expensive repairs such as fixing leaks caused by burst water.
To make sure your heater is working as it should be on the lookout for these warning signs:
There is an outrageous increase in your energy bills.
Some rooms of your home are hotter than usual while others make you feel the chill
You hear a loud rumbling noise coming from your furnace.
Your home's online thermostat is malfunctioning, and it just can't seem to maintain a steady temperature.
Your system is blasting cold air.
The dry air and dust that is surrounding your home now was missing sometime earlier
Need quick and efficient results? With years of experience, the team can help you with any type of furnace issue. We're experts in diagnosis as well as fast fixes that will have your home back up to temperature before you know it!
So, for quick service that gets results, count on us for many repairs, including furnace issues. Our skilled technicians will use their expert knowledge and years of training to quickly diagnose any problem before making fast fixes so that everything is back up and running as soon as possible.
Rest assured, you are in for a smooth ride. The best part? You don't have to worry about the bill because we will take care of it!