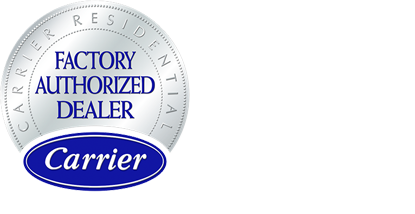 Frisco TX AC Installation | Trusted Cooling System Replacements
Summers in this area can get uncomfortably hot. For this reason, your cooling system must always be functioning to the best of its ability. If you have spent a fortune on installing an AC unit, it only makes sense that it should be able to keep you and your family comfortable when you need it the most.
Dealing with an old problem like an inconsistent or malfunctioning A/C unit in your home can be troublesome at best. But choosing what kind to install might just make things even more complicated. How to know if it's time to say goodbye to an outdated model and upgrade instead?
Let us apprise you.
There are six signs telling you that it's time to replace the cooling system:
1. The system is more than 10 years old.
2. The system asks for frequent repairs.
3. The system releases hot air at some places and cold air at other
4. The energy bills are higher than normal.
5. The system employs R22 refrigerant (and this is phased out).
Our technicians have been in the business for several years, making them some of the most experienced workers on the market. If you are searching for a dedicated group of professionals, look no further than us.
Air Conditioner Installs and Replacements You Can Trust
If you have answered yes to two or three of the above signs, getting a new cooling unit will probably be your best option. Get ready because it's time that our expert technicians take care of business and replace your aging air conditioning with one from us. Our technicians undergo continuous training, meaning that they know precisely how to work with even the most modern systems on the market. We genuinely value your satisfaction and comfort above all else, meaning that we will do anything to get the job done right.
We'll make sure it's not too big and won't be oversized, but also one that's powerful enough to cool everything down in the warmer months with minimal fuss. Did you know that your AC unit could be too big or too small? A system that's either one of these can lead to a loss of inefficiency, which is just another reason why it's important for our team. We have the expertise and indoor comfort assurance!
Need Your Air Conditioning Installed or Replaced? Call Our Team!
Some benefits come with properly maintaining your AC system:

● You will potentially end up saving money. Since your unit will be running more effectively, it will use less energy. For this reason, you will end up saving money on your electricity bill every month.
● You will enjoy peace. With your AC system running more effectively, it will make less noise while it is operating.
● You will live in comfort. AC systems are an absolute must during those uncomfortably hot summer months. Instead of struggling with a faulty AC system, be sure to give us a call today. We will have you and your family living in complete comfort in no time.
From installation, maintenance, or emergency services - we have the perfect solution for every type of need! Let us show you how easy it can be so that tomorrow's hot summer day becomes a breeze.