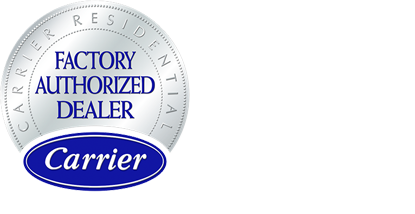 Parker TX AC Installation | Trusted Cooling System Replacements
If you have spent a fortune on installing an AC unit, it only makes sense that it should be able to keep you and your family comfortable when you need it the most.
However, even the most expensive systems are not immune to technical issues. Because of this, you should have a team of trustworthy HVAC professionals on your side to handle any problems that your AC system may encounter.
Let us apprise you.
There are six signs telling you that it's time to replace the cooling system:
1. The system is more than 10 years old.
2. The system asks for frequent repairs.
3. The system releases hot air at some places and cold air at other
4. The energy bills are higher than normal.
5. The system employs R22 refrigerant (and this is phased out).
Air Conditioner Installs and Replacements You Can Trust
If your system often encounters any of the problems mentioned above, be sure to contact a team of HVAC experts today. There are plenty of companies to consider. With that being said, only a few companies have as much experience and knowledge as we have.
Not convinced? Here are some extra rewards for having your old unit replaced:
1. A system that operates at peak efficiency will use less electricity, meaning a reduced cost for you every month.
2. You'll be able to relax in peace and quiet. Today's cooling systems are much more efficient than older models, making them run a lot quieter too.
3. You'll live in total dreamy comfort with efficient airflow and quieter modes that will make you sleep like a baby.
Need Your Air Conditioning Installed or Replaced? Call Our Team!
To make a booking, simply give our team of representatives a call today. We look further to offering you and your family the level of comfort and peace of mind that you deserve.
Finding AC installation Contractors in Parker, Texas
Finding AC installation contractors in Parker, Texas can be a daunting task, but there are a few key places to start your search. The first is by word-of-mouth; ask family and friends if they have any recommendations for contractors in the area. Another great resource is the Better Business Bureau; they can provide you with a list of accredited businesses in your area. Finally, don't forget to check online reviews; sites like Angie's List and Home Advisor can be a wealth of information when it comes to finding a reputable contractor. Once you've compiled a list of potential candidates, be sure to interview each one thoroughly before making your final decision. Ask about their experience, licensing, and insurance information, and get quotes from several different contractors before settling on anyone. With a little time and effort, you should be able to find the perfect AC installation contractor in Parker, Texas.
Why AC Installation is Important in Parker, Texas
The summers in Parker, Texas can be brutally hot, and the last thing you want is for your air conditioner to go out in the middle of a heatwave. That's why it's so important to have a reliable AC installation contractor on call; they can fix any problem you might have with your unit, and get your home cool and comfortable again in no time by installing a new one. Be sure to ask your potential contractor about their experience level, what kind of training and certification they have, and whether or not they're licensed and insured. Get quotes from several different companies before making your final decision, and don't forget to read online reviews to see what other customers have had to say about their experience. With a little bit of research, you should be able to find the perfect AC installation contractor in Parker, Texas. DT Air Conditioning & Heating is here to help. Please, give us a call to make an appointment for service. Our experts will be more than happy to handle your project.
DT Air