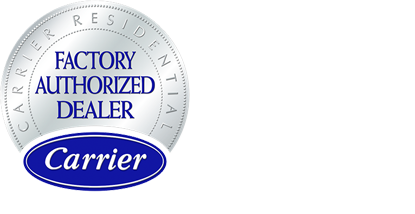 HVAC Repair Plano TX | Local Maintenance Service
When it comes to the convenience of your employees and customers, nothing matters more than having a comfortable environment. What could be worse for business than sitting in an office that is too hot or cold? Poor IAQ can lead to sickness, which will result in reduced productivity among staff members.
Tired of having to deal with your HVAC and want help from a company that knows what they are doing? Our team is here for you! We have years of experience in the field, providing top-quality services that always leave our customers satisfied. If you are unsure which type of system will work best for your needs or whether it is time to update yours, take us on board. Our skilled technicians are always on call around the clock for any need at a moment's notice.
Your Trusted Commercial HVAC Installers Near You
Your HVAC system is more than just a monthly expense. Your investment in an upgraded unit will save you money on your monthly bills and could extend its life by years. It is vital to maintain these systems properly; every little bit helps when long-term savings are concerned. Your commercial heating or cooling needs can be offset with upgrades for greater efficiency, saved expenses over time, and less downtime from repairs. But only if maintained correctly.
We promise 100% customer satisfaction on every job. We know how vital heating and cooling systems are for homes to be comfortable during all seasons of the year. That's why we spend time tuning up each system individually. We also look out for potential problems beforehand - solving them before they grow into something major like faulty wiring, which could put you at risk.
If you are looking for the best commercial HVAC service available in your area, please call us today. One of our friendly representatives will be happy to answer any questions or provide more information on what we offer and how much it would cost if you were interested.
Need Your Commercial HVAC System Fixed or Installed? Call Today!
We have got you covered with top-notch commercial HVAC repair. We can fix anything from furnaces, boilers, or cooling system types down to heating & air conditioning components like thermostats. We also carry a fully stocked truck that has everything necessary for an efficient job done right on site. So there's no need for unwanted downtime while waiting around (or paying extra) at another location.
Our team of experts is well-versed in the complexity of commercial HVAC systems. We know when to repair your whole system or part of it and when it needs to be replaced or upgraded. We are upfront about costs with our customers, ensuring they have an accurate idea of how much work will be done before we start working on their systems so as not to overcharge them later on. We also work hard for your expectations by honoring all given warranties and providing quality service with dependable results.
DT Air Conditioning & Heating
6713 Oceanview Drive, Plano TX, 75074
972-633-9343