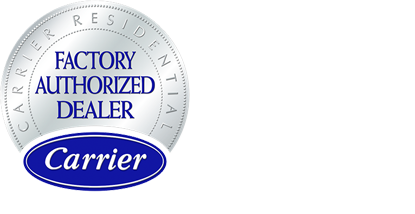 Where To Look For Furnace Repair Experts
When the cold weather starts to settle in, furnace repair becomes a nagging worry for many homeowners. But it doesn't have to be. All you need to do is know where to look to find trusted furnace professionals ready and able to take care of any furnace repair needs you might have.
Where should you start your search for trustworthy professionals? The best place is online by searching through reviews on sites like Yelp! or Google+. These sites offer access not only to customer reviews but also contact information, which makes it easy for homeowners like yourself to get in touch with a heating and cooling companies right away.
And don't forget, word of mouth is a great way of evaluating a company's reputation. Ask family or friends if they've used a reputable heating and cooling company in the past and what kind of service they received.
Qualities Of A Good Furnace Repair Company
A good furnace repair company is one that puts your needs first, answers all of your questions in an easily understandable way provides reliable estimates for their services, has certified technicians on staff who are available when you need them, offers flexible appointment times so it's convenient to get repairs done, comes out when they say they will, and stands behind their work with a guarantee.
Choosing A Furnace Repair Company With Good Reviews
You should trust a furnace repair company that has nothing but high praise from past customers. Make sure your potential contractors don't just have good reviews, but that they also have excellent reputations. It's far too easy for companies to fake testimonials and social media profiles these days, so consider looking for customer reviews from sources you can trust like the Better Business Bureau (BBB), Angie's List, Google Local or Yelp!.
In addition, feel free to do what you can to check out their business practices by visiting their website and browsing through their FAQs section. This is a great way of getting a feel for how professional and knowledgeable they are about furnace repair services. And finally, always be wary of one-star reviews. They could just be a mix of disgruntled customers who never contacted the company about their issues or a competitor trying to slander a good company's reputation.
As you can see, finding trusted furnace repair professionals is really quite simple once you know where to look and what signs to look for in determining whether or not they're reputable! A true expert will help you install central heating, troubleshoot your furnace or just give you a tune-up as well. So don't let furnace repair woes affect your home this winter; instead, make sure it stays warm and cozy all season long by choosing the right heating and cooling contractor today.
Finding a Furnace Repair Contractor With Solid Warranties
The number one reason why you should hire heating pros is because of warranties. The best warranty is the one that has at least a 30-day parts and labor warranty. Of course, it's important to take into account their customer ratings and reputation while making your decision as well.
A good furnace repair company will have stellar customer service and technicians who are knowledgeable about furnaces. Their office staff should also be friendly and helpful in scheduling your appointments so you can get all of your repairs done quickly.