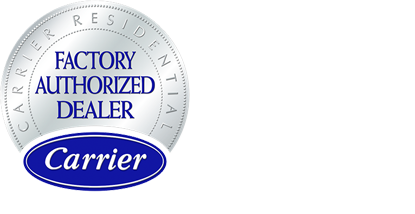 McKinney TX AC Repair | Top Cooling Unit Maintenance Service
Losing air conditioning right in the middle of a sweltering summer night is not as stressful with what it might be when you lose heat. But once that sun comes up, things start to change fast, and without protection, your home could quickly become unbearable for all members living within its walls.
This is where we come in. With years of experience under our belt, we are confident that we will repair your unit in record time. In fact, you will struggle to find a team of HVAC professionals who have as much experience in the industry as we.
AC Maintenance and Tune-Ups | Trusted AC Repair Pros
When it comes to quality of work, there is a massive difference between the services provided by various HVAC companies. Many technicians will exaggerate an issue to get as much money out of you as possible.
Our technicians will do everything they can to make sure your system is running in top condition. We respect both our customers and the environment, so we don't rip anyone off with unnecessary repairs or replacements that you may not need yet or ever. However, if it becomes clear that a new unit would be more cost-effective for long-term use, then we won't hesitate to let you know what needs doing.
Don't Lose Your Cool | Call For AC Repairs
Rather than letting the heat get the better of you, be sure to give our team of representatives a call today. With tons of experience behind us, we are the perfect team of technicians to call for the job. No matter the project, we will have your back.
You can schedule service for either one of the two services or both! Give our friendly team a call at once - just like all those people before you did. You won't be disappointed.
Finding AC Repair Contractors in McKinney, Texas
If your air conditioner breaks down, it's important to find a reputable air conditioning repair contractor to fix the problem. There are a few ways to find AC repair contractors in McKinney, Texas.
One way to find an AC repair contractor is to ask friends and family for recommendations. Another way to find an AC repair contractor is to search online directories such as Angie's List or the Better Business Bureau. You can also search Google for "AC repair contractors in McKinney, Texas." Once you've found a few potential contractors, be sure to check their customer reviews and ratings before making a final decision.
If you need AC repair in McKinney, Texas, don't hesitate to contact a reputable contractor today. They'll be able to diagnose and fix the problem quickly and efficiently so you can get back to enjoying your comfortable home.
Why AC Repair in McKinney is Important
The climate in McKinney is hot and humid during the summer months, which can put a strain on your air conditioner. It's important to have your air conditioner serviced by a professional before the weather gets too hot. That way, you can avoid any unexpected breakdowns and keep your home cool and comfortable all summer long.
It's generally a good idea to have your air conditioner serviced by a professional once a year. However, if you notice any strange noises or smells coming from your unit, it's important to call for repairs right away. Some common signs that your air conditioner needs repair include:
-Strange noises or smells coming from the unit
-Decreased airflow
-Higher than normal energy bills
-The unit turns on and off frequently
-The unit doesn't seem to be cooling the house evenly
Ready to get started? Call DT today!