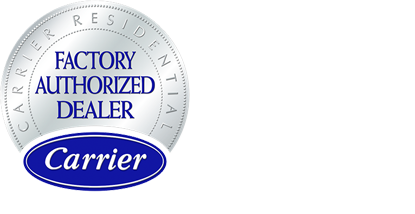 Find The Best Air Conditioning Company
A/C is a must for keeping your home at a comfortable temperature. But sometimes the air conditioner needs to be repaired or replaced because of wear and tear or other reasons. You may also need it on commercial premises like offices and malls etc. There are many AC companies in town but finding one that offers quality service will require patience and time, especially if you want to do some comparison shopping between these HVAC companies before choosing the right one. So how do you go about finding such a company? Here's what you should do:
1) Ask Friends and Family for Recommendations
You can start by speaking with people who have recently had an A/C repair done in their homes or offices; they will obviously point you towards the best AC companies. It's also a good idea to ask your friends on social media platforms like Facebook and Twitter about their own experiences with HVAC companies they used in the past. This little bit of research may really help you save up on getting quality services at reasonable prices.
2) Search Online for Indications
The internet is an amazing resource for almost everything, including information about air conditioning repair companies! Read through company websites to find out if they are transparent enough or not; check out online reviews from customers who have used that particular company before; these will give you an idea of what kind of experience other people had when using their service, which should come in handy when making comparisons between several AC companies.
Where To Look For AC Companies
If you live in a small town where HVAC companies are few and far between, it may not be as easy to find the one that is best for your needs. There are two possible solutions to this problem:
Look beyond local search parameters – Try going on Google Maps and searching for air conditioning repair services near bigger cities that are close by. Usually when your AC has already broken down or is making loud noises, you don't want to search for an expert then but rather do your research ahead of time to prevent these problems. If your nearest big city isn't very far away, then you can try checking out some of those results instead. Visit more than one county – In scenarios like these, you should consider visiting several counties located near yours so you have more options from which to choose when picking an AC company. Look at online reviews or ask friends about their experiences with various HVAC companies.
Picking an AC Company With Good Reviews
The first step is to find a company that has been around long enough and received good reviews from past customers. Of course, it might not be possible for you to check out all these AC companies yourself even though they are located nearby, so you should ask your friends or family members to make the necessary phone calls for you. In order to ensure that the person making the calls is contacting the right people, provide them with basic information about your home/office such as its location, size, etc. It will also help if you give them a list of questions beforehand which include queries like how often a company cleans its filters etc., as well as any other information that might be relevant when making comparisons between several HVAC companies.
Selecting an AC Company With Solid Experience
Once you receive a list of quotes from these companies, check up on them online to see if they have been performing their services for a long time. The expert you are interviewing must know the vocabulary of HVAC and have answers to some of the most basic questions homeowners have, such as can my AC blow cold and hot air and how I should pick an AC unit that suits my home. Company websites typically feature information about the experience of their technicians and this can help you make an informed decision when it comes to choosing your service provider. Of course, more than one AC company may be suitable for your needs but only hire the ones with a good reputation for delivering quality results. If possible, find out if they have had any complaints filed against them or whether there is any kind of ongoing investigation going on related to some former employees, etc.