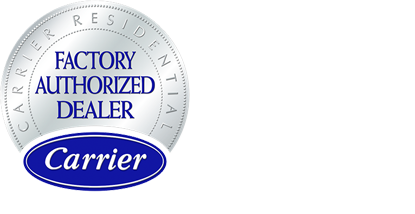 Why You Need To Hire Experienced Heating System Contractors
When it comes to your house, you can't take shortcuts. That's why you need to hire experienced heating system contractors. They're trained professionals who understand all the ins and outs of a heating system, from its various parts to proper ventilation for carbon monoxide safety. This isn't something that an amateur should try. Working with a contractor means knowing someone will be there if something goes wrong - which is important when it comes to a major component like a furnace or boiler, especially if these are in use during cold weather months.
When you work with a good heating contractor, you want someone who knows how to provide great customer service as well as efficient repairs. That means explaining what's wrong and how they're going to fix it in plain English that non-professionals can understand. It also means arriving on time ready to do whatever work needs to be done without cutting any corners or wasting your money.
The Benefits of Working With an Experienced Heating Contractor
One of the biggest benefits of working with a professional heating contractor is knowing that you're in good hands when something goes wrong. Experienced contractors understand how to diagnose problems and get your system up and running again quickly. On top of this, they know what kinds of materials - such as filters and insulation - will work best to suit your home's needs. These aren't things you should try to handle on your own or trust someone else to do right.
You also don't want to just hire any service provider who knocks on the door offering help: many scammers offer unqualified services, take advantage of desperate homeowners during winter, and leave people in even worse shape than when they started out. Having an expert by your side means convenience too - you'll never have to deal with a broken furnace or boiler at an inconvenient time because they know exactly how a furnace system works and they can pinpoint the issue in a fast and timely manner.
What Questions You Should Ask Your Heating Contractor
If you're trying to hire a heating contractor, here are some questions to ask. First, find out how long they've been providing services. If this is their first time at bat, it might not be the best idea to hand over your money. Second, ask about their experience providing these types of services on various systems - if they specialize in only one type of system over another, make sure you know why this makes them qualified for the job.
Finally, see what kind of warranty or guarantee they offer on parts and labor. You want someone who's confident enough in their work that they don't need to worry about future costs.
Why a Good Heating Contractor Should Have Warranties
Good heating contractors understand that no one's perfect. Because of this, they have a deep understanding of how long furnaces last. That's why they offer warranties on labor and parts. Labor warranties signal that the contractor is confident in their workmanship, while part warranties mean they stand by their products. There are various warranty types, so make sure to ask what kinds of guarantees your contractor offers before you hire someone. If you are looking for furnace repair in McKinney or furnace installation in Plano, our team are the experts you need to call - contact us today to get an estimate!