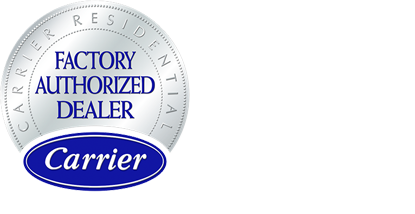 How Do Heating Systems Work
The way an HVAC heating system works is largely based on the temperature of the heating system. One of the popular questions we get is what kind of heating system is best for my home. This and many more questions will be answered in the series of articles we are releasing. Heating systems have two different temperature settings: low and high. One is for cooling and one is for heating. In order to control the temperature, you need a thermostat. We will be taking about breakdowns and common problems as well, that don't necessarily require hiring a heating pro to figure out what is wrong with the system, although expert help is always strongly advised.
There are four types of heaters: furnaces, boilers, heat pumps, and wood-burning furnaces. Some of them serve as good systems for installing central heating, which is a system that circulates air to heat your household. The first two heat up the water in your home to make it warm enough to be comfortable; while a wood-burning furnace heats water in another part of the house which will then use steam to push warm air through vents located in rooms throughout your house or apartment. We should also definitely mention geothermal heating systems as an additional type of a heating system. Although more expensive, geothermal heating has lots of long-term benefits. Some new homeowners who just got their furnace system installed often have questions on whether or not they can leave their furnace running during the night. While it is a good idea to turn the heat down before nighttime, consulting with a professional who specializes in these systems will always give you the best answer.
The Difference Between Furnaces and Heaters
The main difference between a furnace and a heater is the amount of warmth they provide your house, as well as the average lifespan of these units. Furnaces are made to heat up an entire home, while heaters are designed to just heat one area or room in your house. That being said, fixing a broken heating system may be challenging to the average homeowner, and hiring a professional is the right thing to do.
Heaters cost less to run than furnaces because heaters don't have to work as hard or produce as much warmth. Heaters also don't need ductwork installed in the walls of your home like furnaces do.
Heat pumps are very similar to furnaces but work more efficiently since they don't use fans or burn fuel. Similar to electric furnaces, they use electricity instead of gas or propane, which makes them very efficient for heating up homes. For a more detailed breakdown of these different system types, learning how to find a furnace expert will give you even more insights.
Should I Get a Furnace System For My Home
If you live in a cold enough climate, yes. Furnace systems are the most common heating system for homes since they can heat up your entire home without needing to be replaced or repaired very often, which can be common problems for most heating systems when the inevitable moment comes. Furnace systems work best in dry climates because the air that is pushed into your home will be warm even if there isn't snow outside. Although they are very expensive upfront, they pay for themselves over time because they save you money on monthly bills.
The biggest advantage of having a furnace system is that your home will be warm when it's cold outside. They are also more effective at pushing out heat into an area or room with multiple people in it. If your system is several years old, common problems such as your furnace making strange noises while running can occur over time.
How Does a Heating System Heat My Home?
The main heating system that is used in homes today is the furnace. To answer how a furnace system works, it basically brings cold air inside your home by using a fan, which blows air over a heating unit. The unit heats up the air which sends it toward your living space through vents or tubes.
A boiler uses jets to heat up the water before sending it to different parts of the house through large pipes. When the heated water comes out of the pipe, it creates hot steam which drives fan units attached to fireplaces and furnaces. This causes warm air to be pushed into your living area.
Heat pumps are similar to furnaces except they use an outside unit to pull cold air into your home instead of pushing warm air from inside. They also use electricity to power the unit instead of gas or propane which makes them very efficient in cold weather.
A wood-burning furnace is best used for homes in warmer climates because it uses a heater that heats the water. The water then sends hot steam into your home through pipes, which causes warm air to be pushed out of vents in your living space. If you are looking for furnace repair in McKinney or furnace installation in Plano, our team are the experts you need to call - contact us today to get an estimate!