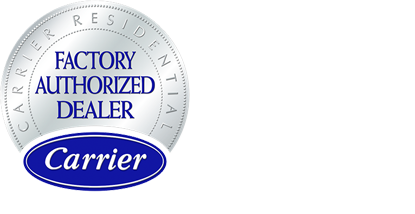 What Kind of Air Conditioner Is The Best
There are many different types of air conditioners available. So how do you choose one? Although all these varieties will dehumidify your room, some will work better than others in certain situations. Here is a list of each type and what it's best for:
Window Units
These can be moved from room to room, but they're considered the least effective option because the place where you want to cool down remains exposed to humidity that comes out of the unit itself. Moreover, window units don't dehumidify the air outside either so if there's any humidity in the area this model won't eliminate it anyway. These usually don't have to be turned off during summertime and these AC units are usually the cheapest option.
Portable Units
These types of air conditioners are similar to window units except they're more compact and can be easily moved from one room to another. Usually, portable ACs have wheels for this kind of application and their size ranges between 2-5 tons (3 - 6.7 kW). This type is best if you need an indoor AC in several rooms.
If you live in a place with high humidity levels, this option will probably work the best because it's designed with an auto condensate function that immediately gets rid of all moisture produced by cooling your room. Moreover, if you live in a house that was built recently then having ductless systems installed won't cost much.
Why You Need To Select a Good Air Conditioner
There are many reasons why you need to select a good air conditioner. First, the better is your cooling machine, the more money you'll save on energy costs. In addition, an excellent quality AC will have a longer lifetime and perform as advertised by the manufacturer.
Why Cheap Air Conditioners Are Not Worth It
If you're going to buy an air conditioner, remember that it's a long-term investment which means that buying a cheap model will definitely mean spending more later on because this kind of equipment usually has a shorter life span and consumes much more energy than a high-quality unit would do. Also, keep in mind that with most low price models there won't be any guarantees or after-sale customer service provided.
How Do You Know That You Picked The Best AC For Your Home
The best way to know that you picked the best air conditioner for your home is to read reviews. All top manufacturers have their latest models tested by unbiased referees, so if you're looking for a quality product then the only thing left to do is track down reliable sources of information on air conditioners and get access to relevant details about each one of them.
In conclusion, knowing what kind of air conditioner fits perfectly in your environment will result in a cooler house at lower costs. In addition, it's important not to fall into the trap of cheap ACs because this kind of equipment has a shorter life span and consumes more electricity than higher-priced units. If you want a good investment then make sure that you carry out extensive research on all the latest models before making your final decision. Our air conditioning experts provide AC repairs in Fairview, AC repair services in Murphy and AC installation services in Parker, Texas. Call our team today to get an estimate!